Thanks to our sponsors





---
Share this with colleagues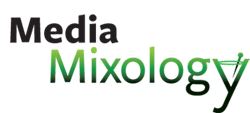 Integrating Emerging Media into Plans
to Leverage Changing Media Habits
New York City 2/12/2013: 48 Lounge
---
media mix · ology:
noun
a gathering of media-minded professionals having fun & learning together.

Media Mixology is a series of after-work events for media planners and buyers. These events mix fun and networking with media insights and information.
On February 12 Mary Pocsik of G2 and Kevin Moeller of Media Behavior Institute, along with moderator Ki Mae Huessner of GigaOm, shared how they make decisions about integrating new media into client media plans, what media they have found effective and how they measure success.
5 Key Takeaways on Integrating Emerging Media into Media Plans
Pick one objective that you'll use to measure the success of a new tactic, both in testing and rollout.
Use all the research about your targets that you can lay your hands on. The 'gut instinct' of we media professionals is probably different than what your target audience actually does.
Help your clients be forward-thinking about new media. When you stay current on the changing trends, you can bring find ways for them to step out of their comfort zone. And it's great for your growth.
Track the analytics and ROI of tests and broader campaigns. Each client needs it, and it will help you bring more knowledge to the next client.
Make time to meet with vendors, especially emerging media. They will keep you current, so go yourself and take a junior team member to learn.
Audio/Presentations
Due to technical difficulties, audio from this event is unavailable. However, you can download audio from the September 2012 Chicago Media Mixology event on Integrating Emerging Media into Media Plans (right-click to save as MP3, click to stream):
Mary Pocsik, G2: Audio | Presentation PDF
Kevin Moeller, Media Behavior Institute: Audio | Presentation PDF
Q&A with Mary, Kevin and Stephen Davis: Audio
Photos
(View or download images from Flickr)