Thanks to our sponsors
Presenting Sponsor: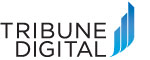 ---
Share this with colleagues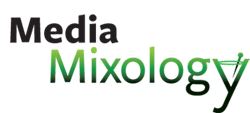 Chicago Agency Networking Event
Wednesday June 12, 2013
ZED451
---
media mix · ology:
noun
a gathering of media-minded professionals having fun & learning together.

Media Mixology is a series of after-work events for media planners and buyers. These events mix fun and networking with media insights and information.
What a great time at Zed451! We hope that you enjoyed networking and socializing at Media Mixology, plus hearing the interesting offerings from our sponsors. We wish could have been on the fabulous rooftop, but we had a blast in restaurant while keeping track of the Blackhawk's game. You can check out the photos below.
Did anyone try EcoMedia's Signature cocktail? How refreshing, and green to match their offering. Print our other favorite recipes here.
Thanks to our Sponsors!
Photos
(View or download images from Flickr)
Check Out Presentations from Other Media Mixology Events
Some Media Mixology events included a featured panel of industry experts. If you missed them, those audio or powerpoint decks are still available on their wrap-up pages.
Integrating Emerging Media into Plans to Leverage Changing Media Habits
Mary Pocsik of G2 shared how her team makes decisions about integrating new media into client media plans and how they measure success. Kevin Moeller of Media Behavior Institute gave a snapshot into the USA Touchpoint study. The study shows what media types are most effective for reaching different consumer segments for planning insights.
Mary Pocsik, G2: Audio | Presentation PDF
Kevin Moeller, Media Behavior Institute: Audio | Presentation PDF
Q&A with Mary, Kevin and Stephen Davis: Audio
Local Media Buying Amid Political Chaos
In April 2012, when the political ad spending was in full swing, two industry experts shared hard data and impact on client campaigns.
Ken Goldstein, President of Kantar Media CMAG (Campaign Media Analysis Group) (click here)
What markets will be burning hot with political ads this year
What media types and tv shows will get more political ads this year
How 2012 is different than any other election year (3 letters: PAC)
Mike Lewis of Kelly Scott Madison (click here)
Keeping your client's message out of the negativity of political ads
Adjustments you need to make on the fly
What do when there's no inventory you can afford...and when it opens up suddenly
Thanks again to our Chicago Sponsors!
Presenting Sponsor: